A Day of Storytelling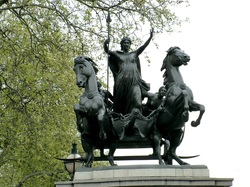 This package skilfully weaves the features of successful storytelling with telling the story of the Romans in Britain especially featuring Julius Caesar's invasion; the British rebellion in 60/61AD with Boudica at its centre; the status of Roman women; original Roman historical text and propaganda.


---
Rhian Marshall Year 4 Teacher St Andrews Primary School

Propaganda is difficult to understand as a concept, however I think the children did gain some understanding – I can build on this. It was a good foundation to build upon in our English/Topic work. The day offered my pupils development of listening skills, drama/freeze frames and the PSHE principles.
I particularly liked the historical freeze frames where the children had a good understanding of capturing the moment.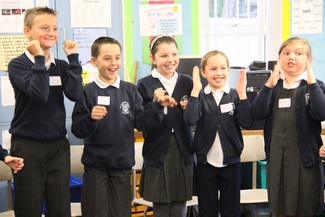 Year 4 Girl

I learnt that you need lots of things for storytelling like: your imagination, flow, beginning, middle and end. That when you read a story, you need to make it interesting by doing body actions and expressions. I learnt that everything must link up in storytelling. We can use detail, act out, change voice and more!


Year 4 Boy

I learnt that the Roman's did not always tell the truth and that storytelling can contain propaganda.
I will remember most from the day that it was fun learning!

A Day of Drama, Detection and Discovery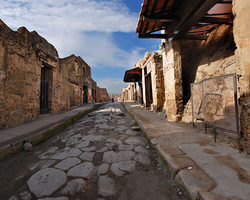 Pupils will create their own Roman detective agency in order to solve problems, complete quizzes, explore Latin in our language today and create Roman myth. The activities will allow them to get to grips with some Roman architecture, the eruption of Pompeii in 79AD, and how our lives are still impacted by the Romans today.


---