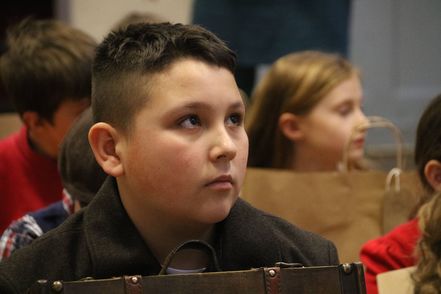 Feedback from Whitworks' work in school

"This was an amazing day. The kids haven't stopped going on about it and want to know why we can't do that every day."
Stacey Bailey Year 6 teacher / SENCO Totley Primary School
Whitworks takes real historical women who have lived remarkable lives and develops exciting educational experiences around them. Whitworks combines in-role work, presentation of historical characters, re-enactment of real historical events and inter-active experiences of the highest educational quality. The work engages the hearts and minds of children, young people and adults.
​Recent projects with Historic England and Sheffield Hallam University have taken Whitworks in to a wider field of alternative historical narratives.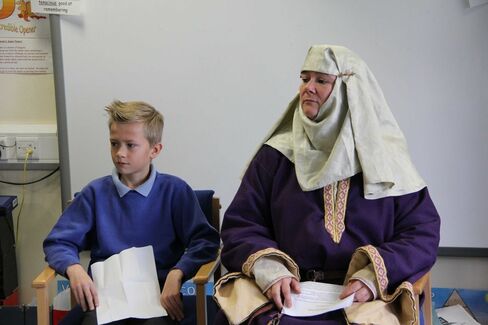 "Another all round excellent day of creative learning!"
Julie Brown Year 6 teacher Charnock Hall Primary School
"Drama and History work like the Courage of Conscience work, gives all children a more level playing field from which to be able to write. They have all felt and experienced the same events. It gives them something to refer to internally. That's why your drama and history package will work in ANY context and will have successful outcomes."
Andrea Fox Year 5 Teacher Grassmoor Primary


Want to engage hearts and minds with history?

Want a 'WOW' at a reasonable price?
Want a day that will develop English and group skills?

Want planned exciting supply cover at £200 a day?
"It is a great way to learn history, because we learn by doing it and it stays in your mind." Year 5 Charnock Hall Primary School pupil
Gertie is now listed in the Re-Enactors Directory on
Historic UK
.
Have a look.
Historic UK
The History and Heritage Accomodation Guide
www.historic-uk.com
w
ww.schoolworkshops.com is a directory of school activity workshops. Browse our large range of workshop providers for Primary and Secondary Schools.
See more at www.schoolworkshops.com